How can I be sure that the other party is honest and will not cheat me?
Check their profiles to see how many transactions they have successfully carried out and what other users are talking about them. Also, honest users tend to write a decent self-introduction and are willing to share more about themselves. A good rule of thumb is to check their user rank; usually, a user of rank Gold is safe enough to do transactions with. This table shows how user ranks differ: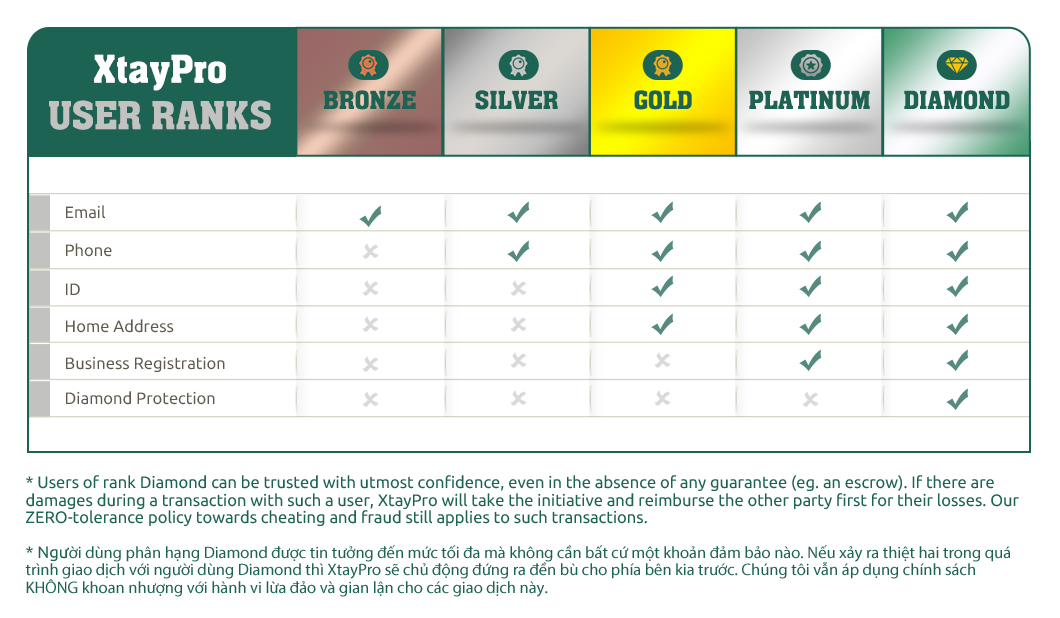 If you still want to be completely sure that nothing will go wrong, use our ESCROW service, which is described in details below.